AR+POPS - a delicious digital experience
Background
The emerging non-profit, Future Arts, wanted to make a splash in the South Lake Union neighborhood with a retail pop-up showcasing their unique intersection of art, technology and community.
Summary
I led the R&D from sourcing wood to prototyping laser etching.
Contribution
Sketches
Tech development
UX Flows
Mockups
Prototype budget
Lasercut files
AR Consult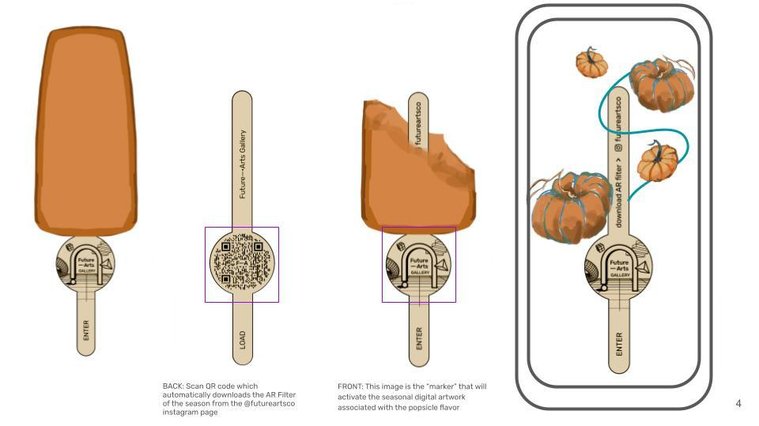 Prototype Sketch
The QR code on one side of the popsicle stick activates the Instagram filter. When the visitor flips over to the side, the art on the popsicle stick triggers the animation to unfurl and custom music brings the experience to life.